Your Home For Scooter Sales, Service, Rentals, Parts & Performance Upgrades.
Welcome to Boca Scooters.
Boca Scooters is the ONLY full service motor scooter shop in Boca Raton motor scooter shop. We specialize in new & used motor scooter sales, motor scooter repair, motor scooter rentals, motor scooter parts &motor scooter performance upgrades. Our comprehensive knowledge of motor scooter operation, maintenance, regulation & law is unrivaled.Our expert staff can satisfy all of your motor scooter needs with 1,000's of motor scooter parts in stock, a wide selection of motor scooter accessories and dozens of motor scooter performance upgrade options. We have a great selection of 50cc & 150cc Motor Scooters for sale with many models, styles & colors to choose from.
Come join our scooter family!!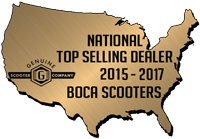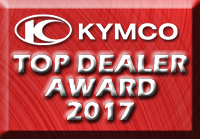 100+ Scooters In Stock! Lots or New, Used and Pre-owned Scooters for sale.
Come by for a test ride.